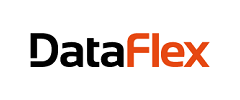 DataFlex is designed for developing database independent applications for Windows and World Wide Web. The finely tuned interaction between the components of the DataFlex system eliminates a huge amount of tedious and redundant custom coding – without locking you into a RAD dead-end. DataFlex provides the right tools for creating database applications, fast!
DataFlex is simply the best development platform in the world!
DataFlex is an advanced object-oriented 4GL designed for developing database applications. The integration of a proven framework enables you to quickly build reliable, high-performance business applications. DataFlex also gives you a completely portable application development environment. Your applications can be developed under DOS, Console Mode (Windows 95/NT), or any of the major UNIX systems we support. You can easily port your valuable work to any other supported environment, often with nothing more than a recompilation of the source code.
Interested? Watch this training video: Getting started with DataFlex Web reporting using Dynamic AI
DataFlex is a registered trademark of Data Access Corporation.
"Open solutions for a changing world" is a trademark of Data Access Corporation.
All other products or product names are trademarks or registered trademarks of their respective owners.